- Tip -
Would you like to change the way you feel (CTWYF)? Step 1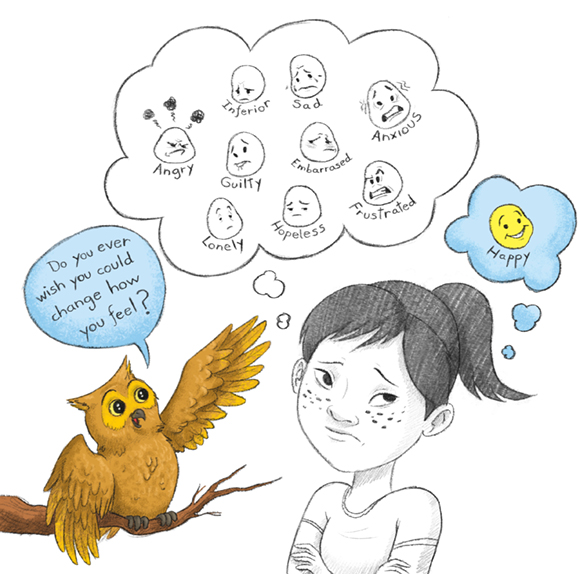 This tip is the first in a wonderful series of tips that Minnie and I are tremendously excited about!  This tip, and the tips that will follow, are about how we can change the way we feel.
Elves often believe that we have no control over the way we feel.  Feelings just happen!  What can I possibly do?!
Yet, a human named Dr. Burns has discovered a method for how humans can change from sad, anxious, frustrated, or angry to something that feels better.  And this simple method seems to be working on the elves, too!
The very first step we need to take to change the way we feel is to write things down.  Write down what we are feeling and, most important, what we are thinking.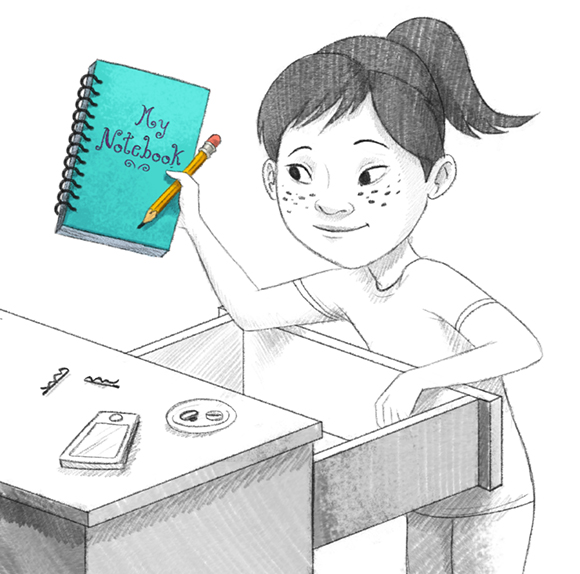 Unpleasant, negative thoughts are very pesky.  They like to chase after us.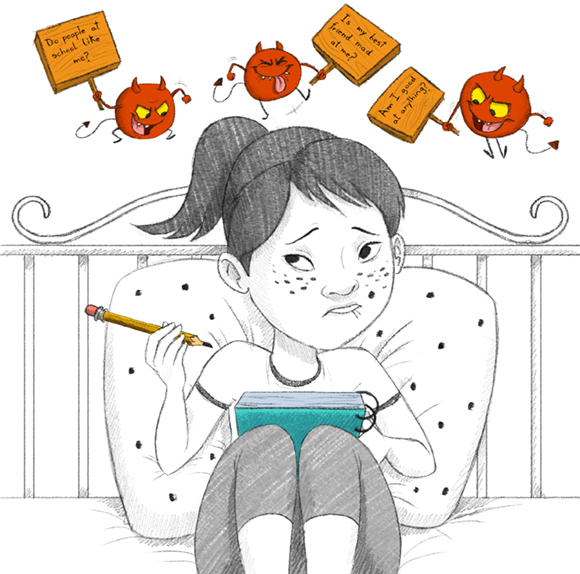 However, when we write the negative thoughts down on paper, put them right into a journal, we get some distance from them.  We get to take a good look at them, one by one!  Off they go, into the journal!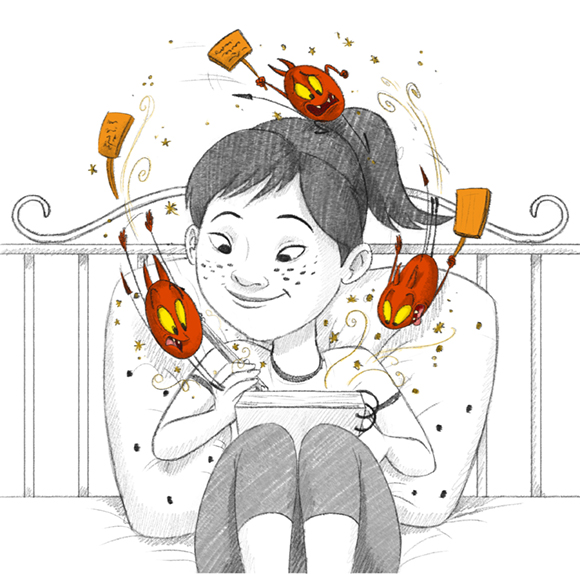 It feels better to put these thoughts in another palce, and even this one step can give us a bit of relief, a bit of a break!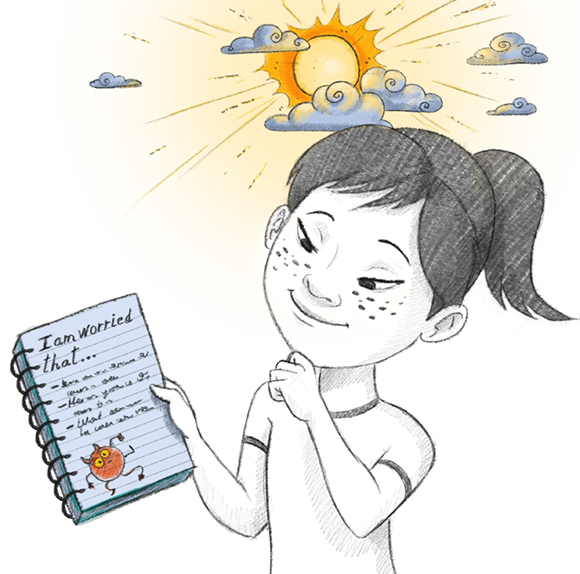 Negative thoughts do tend to creep back.  And all we need to remember is to bring a little notebook, and keep writing them down!  We can jot down our thoughts and feelings quickly whether we are at school, riding on a bus, or anywhere!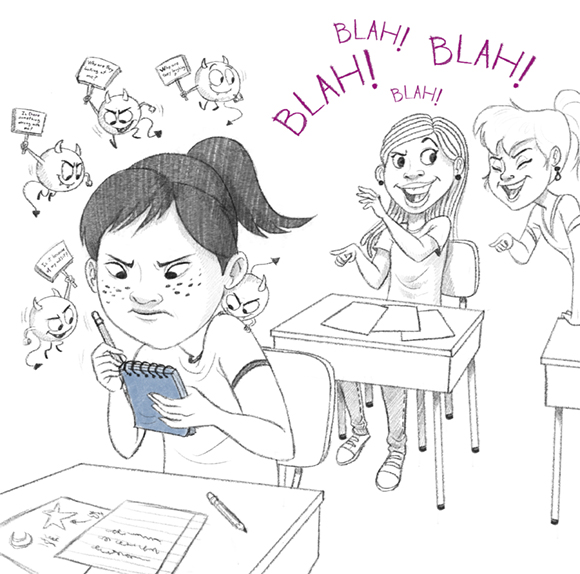 If we are not sure what we are feeling or thinking, Dr. Burns has another wonderful suggestion, one that our illustrator elves love!  First, draw yourself—and this can be a simple stick figure drawing.  (Minnie and I draw stick figures.)  Then, draw a nice big space for a thought.  Then, fill in the space with your thoughts and feelings.  For some mysterious reason, we seem to know how to fill in a blank in a picture.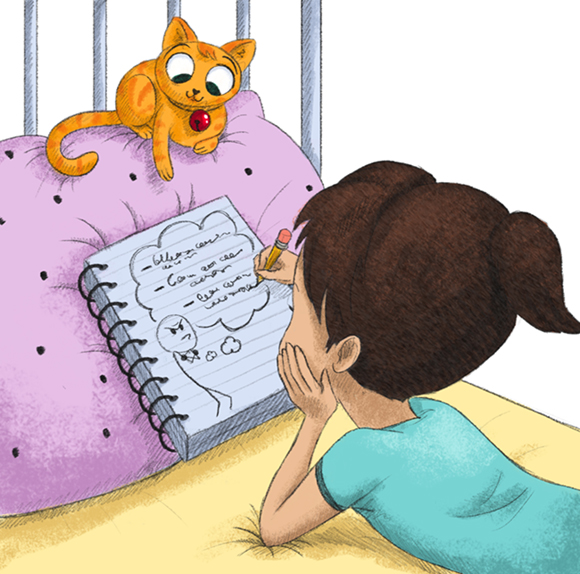 The next step in changing how we feel is to examine the thoughts and feelings we have written down.
This step is fascinating, and you will not want to miss it!  changing-way-feel-step-2