- Tip -
How hands are built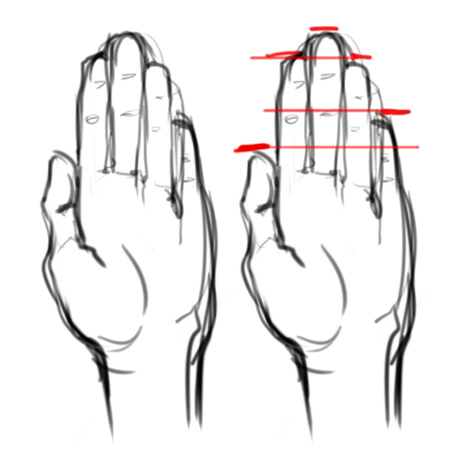 Observation will always be our most valuable tool when drawing.
However, learning a bit about the way something is built will help us figure out what we are trying to draw.  Here are some quick and easy guidelines for hands.  (These guidelines are useful for both elven and human hands.)
Everyone knows that each finger is a different length. But you may be surprised by how different they are. For example, the pinky only comes about halfway up the length of the middle finger when all of the fingers are extended.
Part of the reason is that the knuckles and roots of the fingers are arranged on a curve.  (Note:  when you make a fist, that curve flattens out.)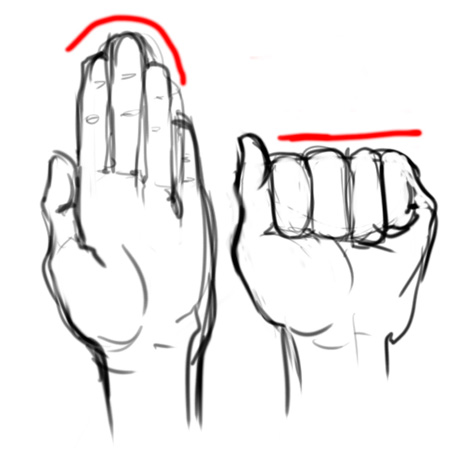 Also, the thumb works almost completely independently from the fingers. Fingers radiate out from the wrist, whilst the thumb extends out from a bit higher.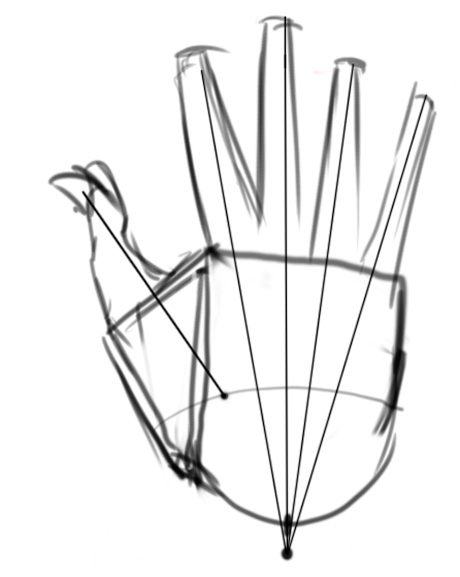 We have covered seeing, tracing with our eyes and the way a hand is built.  Now we are ready for hands of a different kind!