- Tip -
Christmas Eve in Scrooge's Counting-house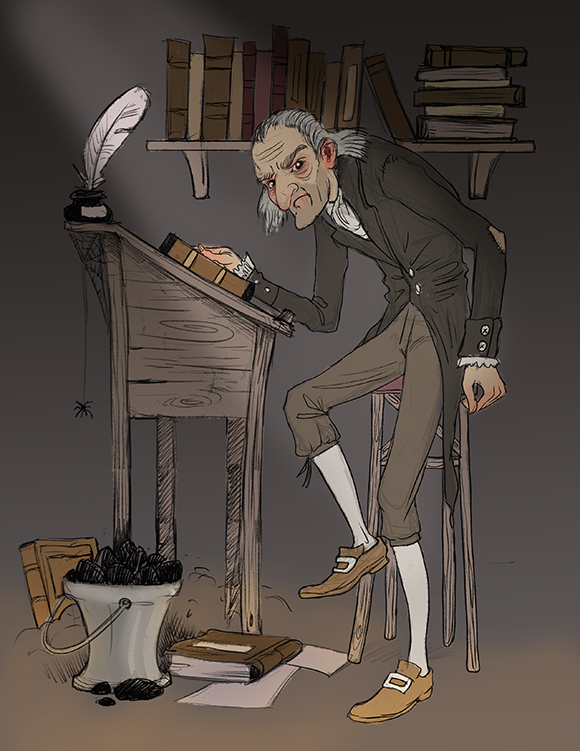 At length the hour of shutting up the counting-house arrived. With an ill-will Scrooge dismounted from his stool, and tacitly admitted the fact to the expectant clerk in the Tank, who instantly snuffed his candle out, and put on his hat.
This story text comes from A Christmas Carol, by the human, Mr. Charles Dickens.  And the elves especially like the word, "dismounted."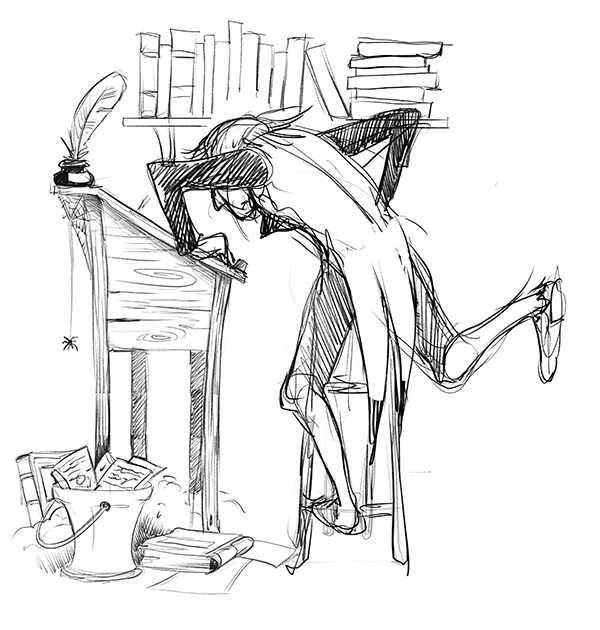 Dismounting wants a drawing that isn't simply getting off of a stool.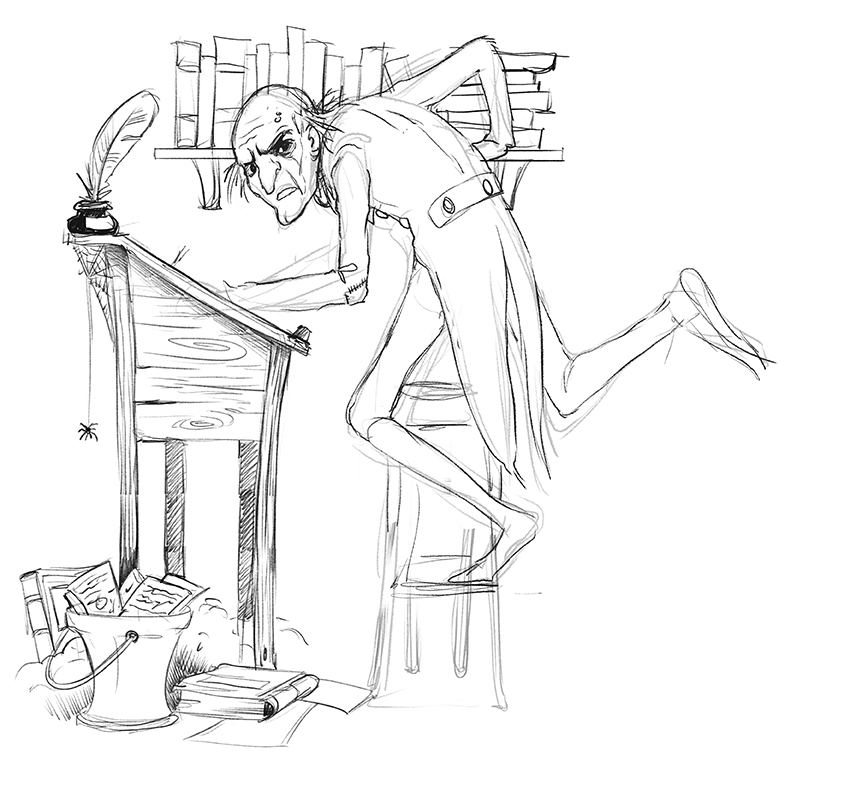 Or is it more this, Scrooge's thin feet more up in the air?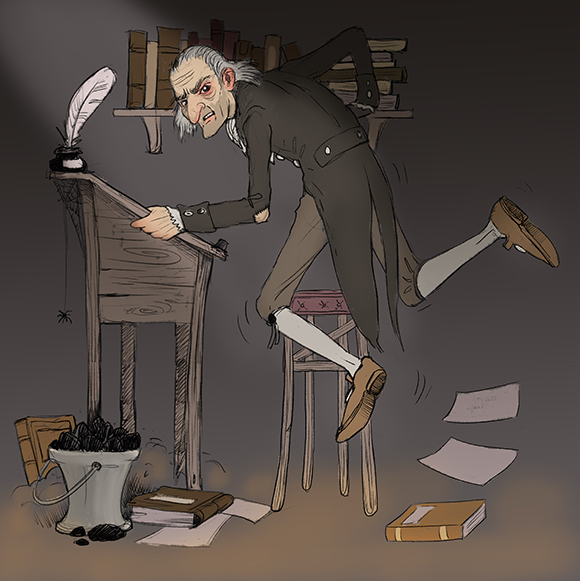 "You'll want all day to-morrow, I suppose?" said Scrooge.
"If quite convenient, sir."
When illustrating a story, the elves use certain words to elevate a drawing!  One word can give us the best part of an illustration.