- Tip -
Get ready for the 3/4 pose!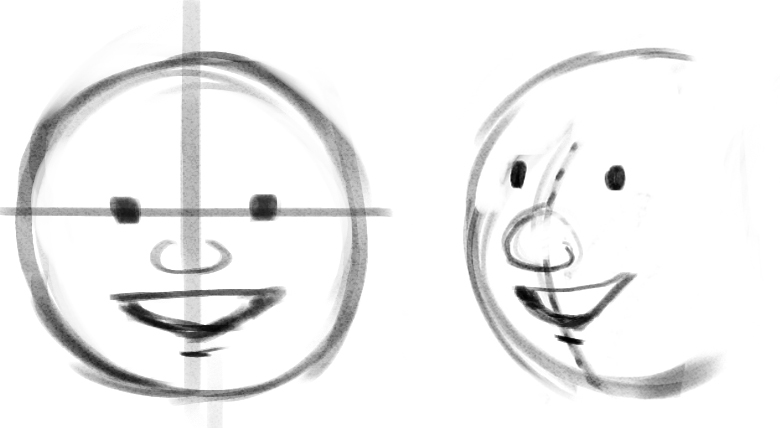 I want to show you what is called a 3/4 pose looking to the left, so you know what facial features look like from the side!  A side view of the character comes up a lot in story illustrations.
Eyes:  In a face that faces forward, eyes are the same distance from each other as they are from each side of the face.  Because of this, we use the center line to determine approximately how much space is on each side of the eyes. In a side view drawing, you can see how the farther eye moves closer to the far edge of the face and the distances between the eyes and the sides of the face aren't equal any more.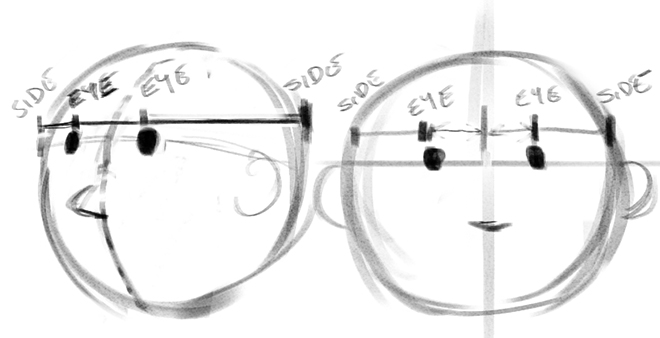 Nose:  remember we are thinking 3-dimensionally. The nose sticks out from the face on the center line. When a face is turned, you'll see it slightly sticks out to the side.  This is a 3/4 pose and a profile…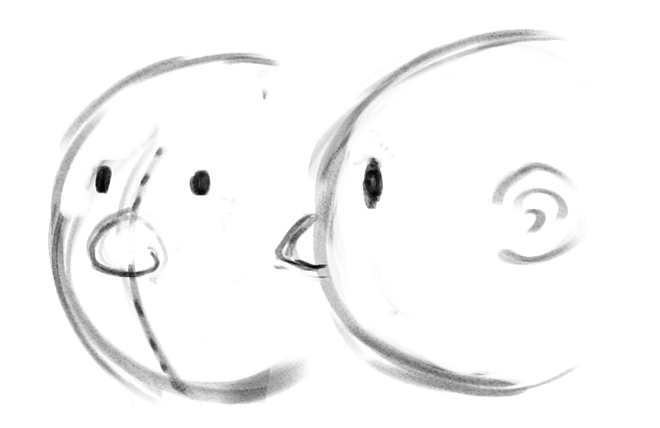 Mouth:  For a face facing forward, think of the mouth that is smiling as an upside down triangle.  The low part of the mouth (the "tip" of the upside down triangle) should be at the center line. Now, when you turn the head, that remains true, but one side of the mouth becomes smaller as it turns away. A nice touch is to show a bit of dark area inside the mouth on this far side.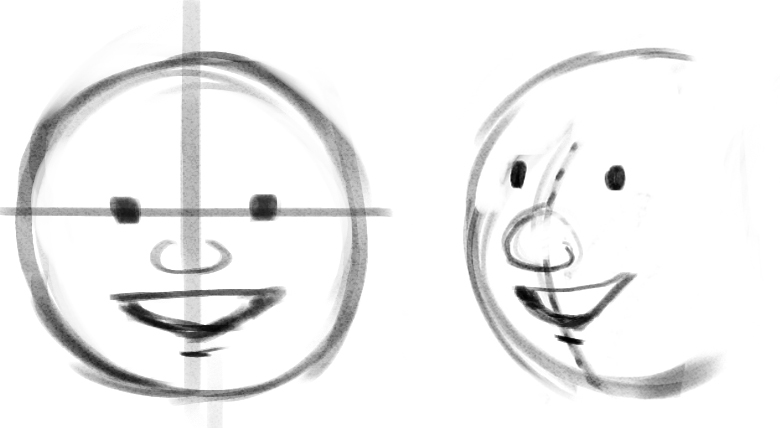 Ears:  for a simple cartoon, there isn't a big need to go nuts with the nooks and crannies inside of an ear. But, no matter how much the head is turned, be sure to place ears just below the eye line as it wraps around the head.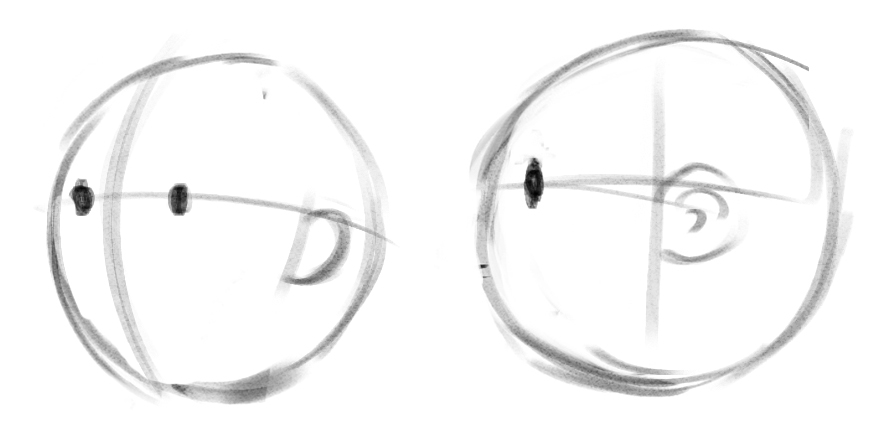 If you practice all of these things, they will become like second nature when you draw!
—By Scoble