- Tip -
Looking into a new year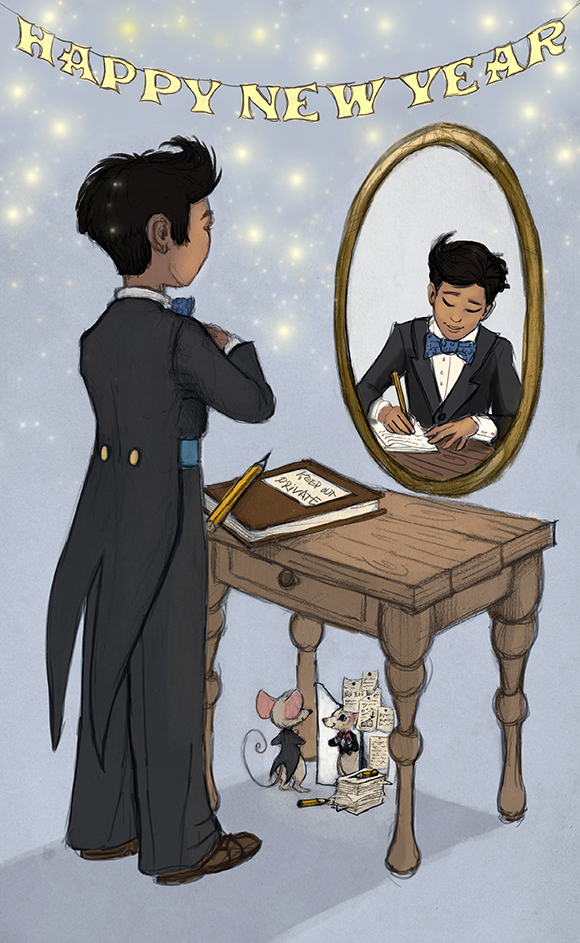 Have a look above.  The human character in this illustration is seeing his future in the mirror, not his actual reflection.  In the New Year, he sees himself happily writing a story.  When we start anew, such as in a new year, we can begin to see ourselves in new ways, accomplishing new and cherished goals.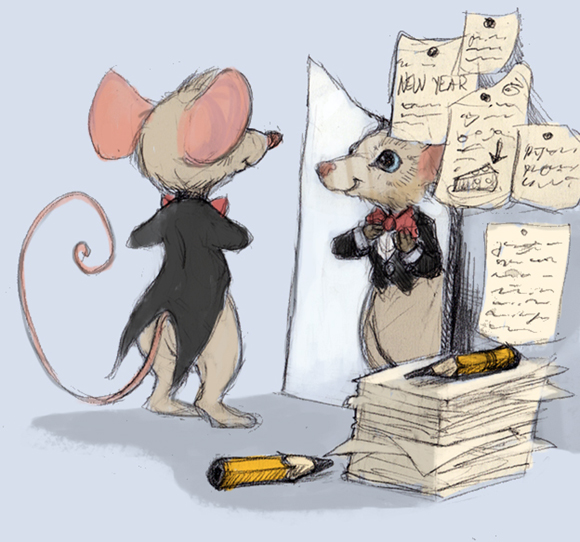 There is a second character down below, a mouse.  The mouse is in a different place.  He is anticipating finishing a story, an epic tale, and he is equally excited about what the New Year will bring!
Elves look at time differently from humans and mice.  However, we too celebrate endings and new beginnings.  New years are times of great expectations.
New idea: Feel free to imagine a cherished dream coming true in the coming year.
(A Drawing tip also sprang out of this artwork… symmetry-between-worlds)